BTM 14: German Manager in France, his view on business trip meals.






Podcast: Play in new window | Download (Duration: 59:45 — 54.7MB)
Subscribe: Apple Podcasts | Google Podcasts | RSS
Welcome to the business trip meal podcast my name is Mario Alvarez I'm a business traveler.  In this episode you will listen to an interview I did last summer to my dear friend Michael who was my first boss in France when I had just arrived from Mexico.   We were both based in Paris at that time and we shared a great time working together and enjoying the business trip meal experience. You will listen to some recommendations to which I will put links on the episode notes.  You can find them at businesstripmeal.com episode 14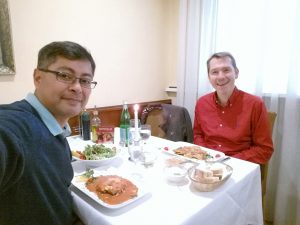 Notes and links to this episode
Michael was born in Hechingen
A highlight in Hechingen is the Hohenzollern castle.
Zagreb Croatia is the current hometown of our guest.
Croatian seafood and other specialities are well described in this article from The Guardian.
Rhubarb cake recipe from Germany found in the cookpad site.
Recomendations from Michael:
Maul tasche and potato salad  has to be eaten with a local beer
Restaurants
Restaurant Da Valentino Ludwigshafen
Old style home food restaurant Purger in Zagreb
Restaurant Agava Zagreb
Fresh Fish of the day at the Jadera Restaurant
Calve in the oven with potatoes Vinodol restaurant
Wurst salat sausage salad
Tivoly parc Copenaghen
La Ringhera Restaurante Cesano Maderno.  Unfortunatelly it seems this restaurant has closed.
Here some picture of the french sales team I supported as a technician between 2003 and 2005
At the office in Levallois close to Paris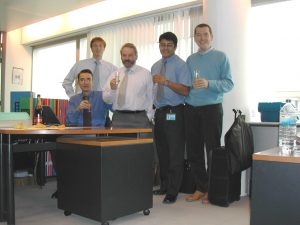 A company event, a race around the Hockenheim Ring in Germany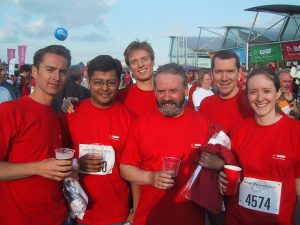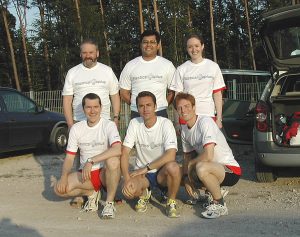 Michael, Jacques, Anne-Sophie, Pacôme et Siegfried.  The whole team at different Business Trip Meal moments.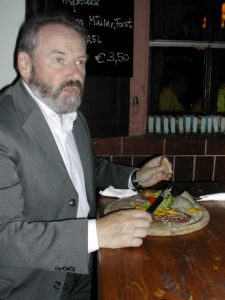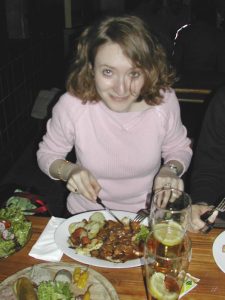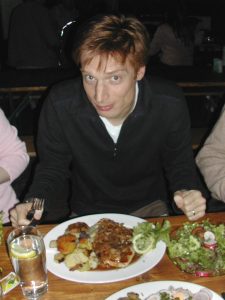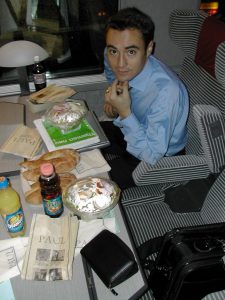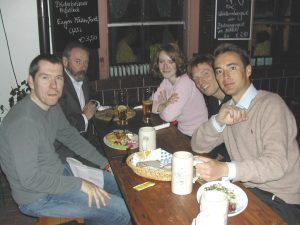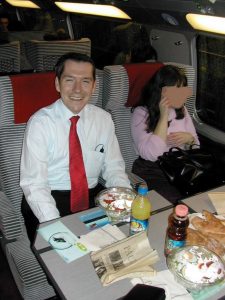 Christmas dinner in Milan.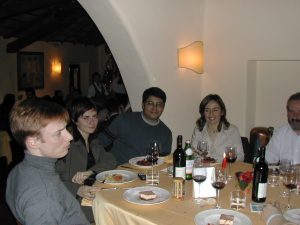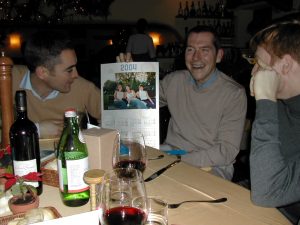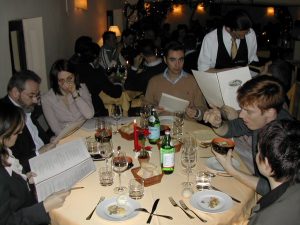 Picking up the rental car at Bergamo Airport.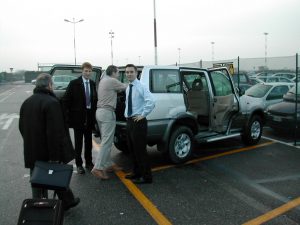 Thankyou for listening. I hope you enjoyed this interview, as said before you will find pictures and useful links to the places and meals mentioned in this episode on the show notes at businesstripmeal.com episode 14.   In the next episode I will interview my colleague Daniel a sales representative von Sweden.  Until that moment I wish you   good businesses, great trips and even better meals.  Goodbye.